From Hyper Island, a new kind of learning institution for a new era of hyperchange, launched in 1996 in Sweden, now international:
We are Hyper Island.
Hyper Island designs learning experiences that enables companies and individuals to develop, grow, and rise to the challenges of tomorrow's transformative technology. Our mission is to spark a passion for learning that lasts for life.
We offer
Hyper Island create learning experiences, engaging participants in a dynamic new context where inspiration, collaboration, and deep understanding of accelerating technology is facilitated by experts across industries and disciplines.
We believe
Our philosophy is powered by pure creativity. We understand the intricacies of leadership dynamics and provide groups and individuals with the tools to respond proactively to constant change and advancing technology. We invite people to unlock their potential, to realize they are not merely one part of an organization - but a vital part of all of it.
We're different
Every experience at Hyper Island is unique. We are less an assembly line than a playground. Our programs and offerings are reflexive, evolving, and never set in stone. We create a dynamic, energetic space where people are inspired to take responsibility for their own learning.
We see the world
Our worldview is all about the significance of systems, the idea of organization as organism. It's also about relationships, and teaching the importance of connecting. When one person's view collides with another, we don't view this as a negative. Instead, it is a catalyst for building up new stories - about who we are, where we want to go, and what we believe in.
We are the context
Fantastic things can happen at Hyper Island, because we provide a context that is democratic and free. We create an environment where people, technology, materials, philosophies and ideas mix, collide, and collaborate - an open, progressive place where true innovation is born.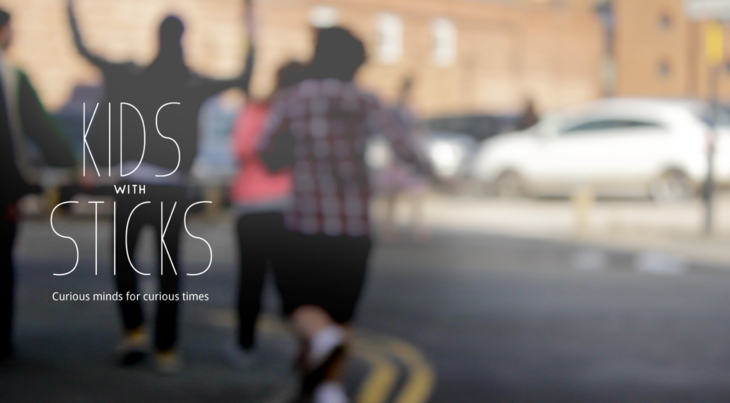 Right now, our students at the Digital Media Management program have started their final module: Running a creative business. The aim of this project is for the student teams to set up and develop 3 new creative businesses. The project focuses on entrepreneurship and innovation in brand communication. The students explore consumer communication tools and gain insight into the relationships between clients and their business challenges. Here are the three different businesses.